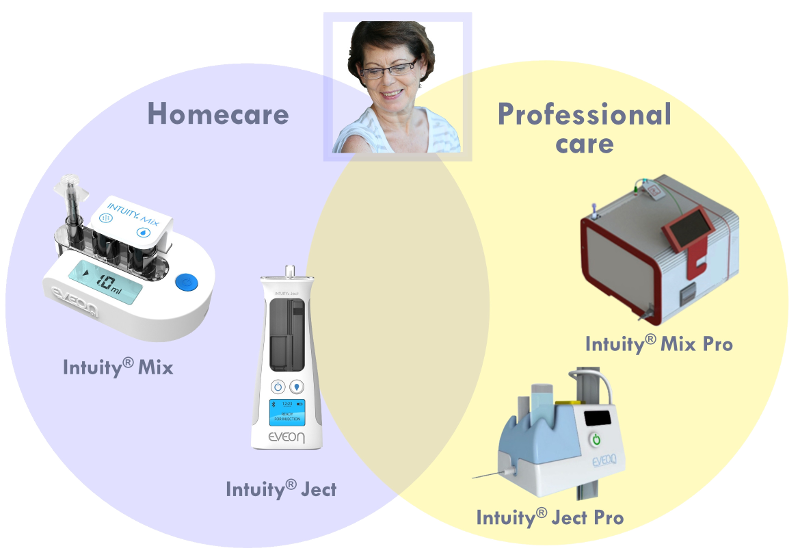 From pharmaceutical specifications, EVEON offers customised product developments and manufacturing dedicated to drug preparation and delivery with unique advantages for the pharmaceutical industries:
• Faster time-to-market thanks to:


º Modular and flexible solutions ready for clinical phases
º Compatibility with all kind of primary containers (vial, cartridge, srynringe, bag...)
º A rapid and cost effective alternative to liquid reformulation with easy-to-reconstitute lyo solution,

• Reduced commercial risks thanks to phase gated projects and experienced project teams
• Maximized Return-On-Invest by reducing product loss.
Our multi-skill engineering team in microfluidics, electronics, micromechanics, mechatronics and softwares provides you the most easy-to-use and cost effective solutions.
Contact us for specific enquiries.
Our project management process