Intuity® Mix1 is a platform offering automated preparation devices dedicated to:
• lyophilized and powder drugs,
• liquid/liquid mixing,
• suspensions of nano to micro particles,
• emulsions,
• cell-therapy.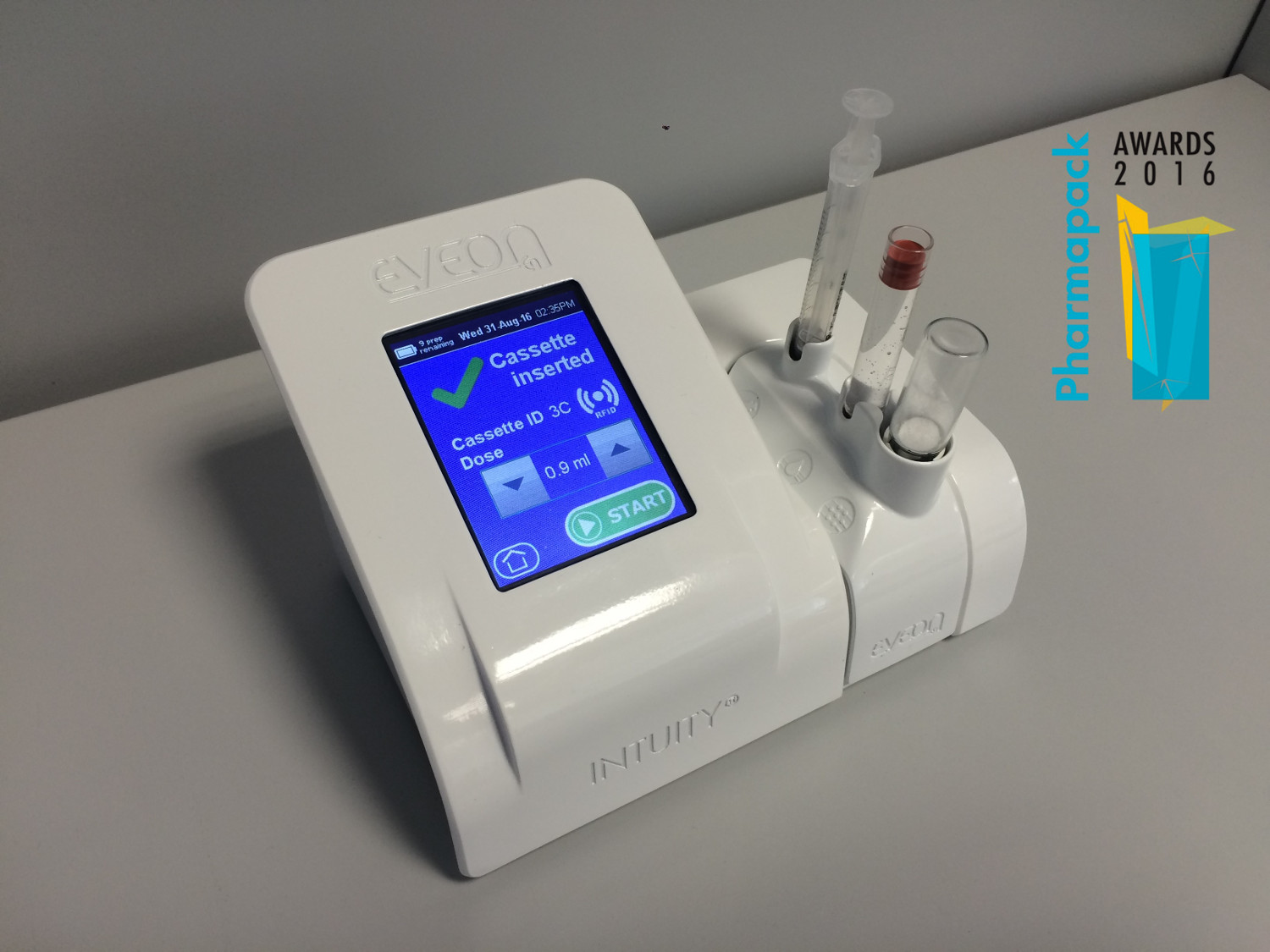 Our custom-made solutions are built around the pharmaceutical industry own primary containers, vial, cartridge, and syringe from microliters to hundreds milliliters with unique benefits:
• Intuitiveness: Minimum component handling and minimum training
• Safety: no needle handling during preparation
• Time saving for the medical professional and/or the patient : i.e.from 10 steps for preparation to only 2
• Operator independence : to insure perfect homogeneity and dosage repeatability
• Maximized Return-On-Investment by reducing product loss by 50%
• Improve patient confort by allowing homecare treatment instead of hospital care
This medical device recieved a Pharmapack Europe Award 2016, with the special distinction "Convenience and Easy of use" (read more).
1 Intuity® Lyo developped by EVEON was the first of several devices designed for the Intuity® Mix platform.
Contact us for more information.
Demo video are available upon request.