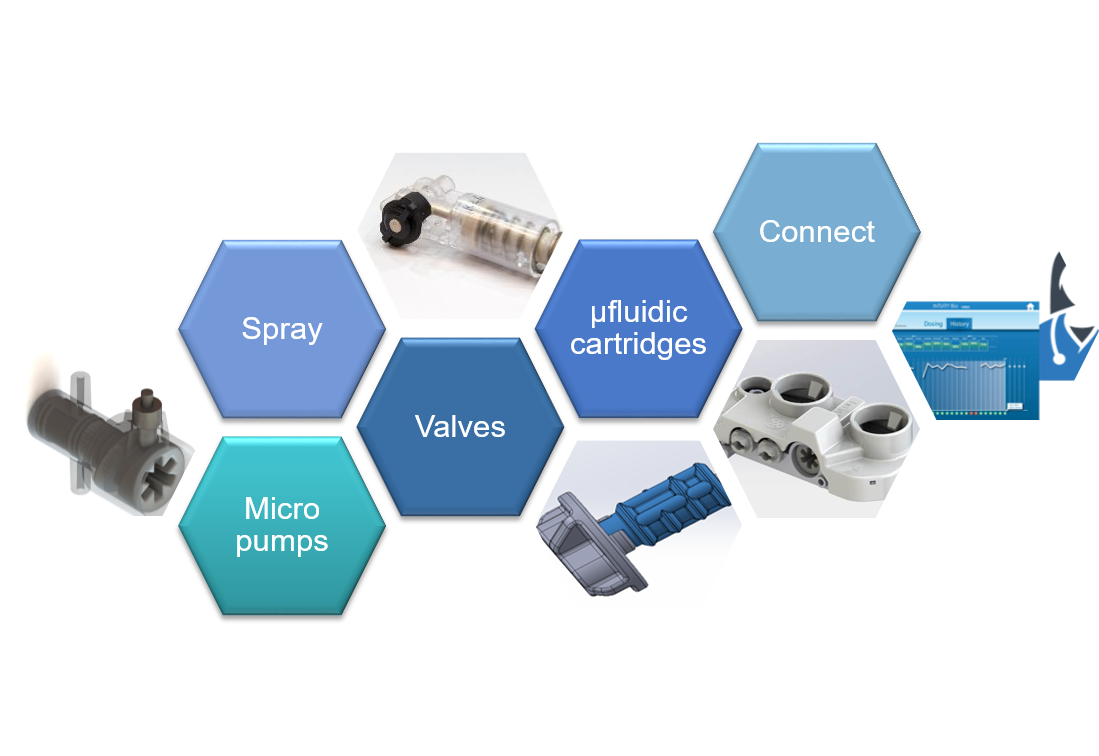 With ~70% of its team dedicated to R&D, EVEON relies on multidisciplinary teams with compentencies in fluidics, mechanics, electronics, software and also systems.
From internal development, the technological building blocks are part of a medical device system or sub-system.
• microfluidic cassette, a consumable part of mixing devices
• micropump, a motor-driven oscillo-rotary pump for reconstitution, bolus injection, infusion, mist/spray delivery...
• airless spray nozzle, propellant free for continuous or dose delivery of a fine mist
• valve, for fluidic distribution and switching
Contact us to know more about these specific technological products.