Digital
event
Medical
Device
Development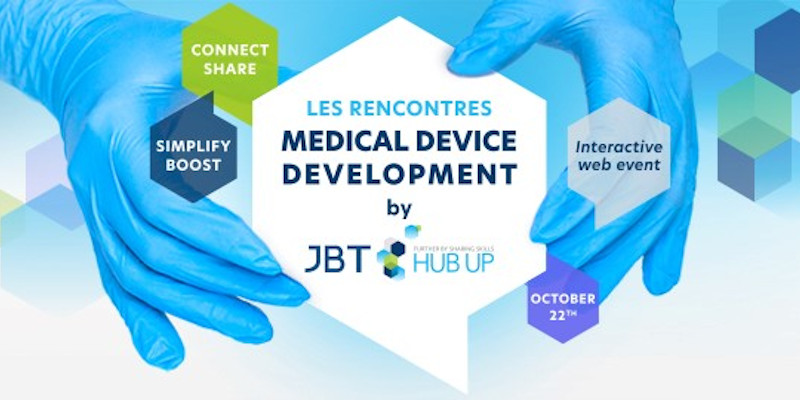 New digital event, Les Rencontres - Medical Device Development, on October 22.
EVEON as a JBT HubUp allliance member will be part of this event.
Please feel cordially invited to join us: http://jbthubup-rencontres-mdd.inviteo.fr/

Developing medical devices requires increasing challenges such as:
• Regulatory and economic constraints inflation
• Performance and robustness requirements for products of expanding complexity
• Shorter time for market access
• Cost management
• Difficult sanitary conditions leading to travels and people interactions limitation

This Interactive web event will allow you to know more about the method developed by JBT HubUp to succeed in all these important challenges. After this introduction on methodology, you will have the opportunity to understand its practice through a case study on combined product development, a testimony feedback on industrialization and, above all, through an innovative business meeting focus on your project with the required specific skills..