EVEON
awarded
1st
prize
Invent
Tomorrow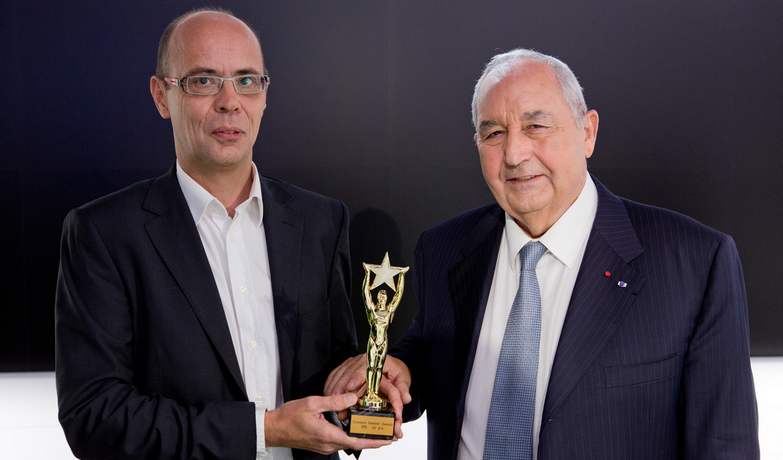 EVEON was awarded, in december 2014, the 1st prize Monday evening in the Inventer Demain (Invent Tomorrow) international competition after winning the vote of an expert jury and the audience.
Jointly organised by France 3 and RTS (Radio Télévision Suisse), this competition brought together 60 pre-selected companies. 12 finalists were chosen to present their inventions before a jury on December 1st during a special episode of the television show Toutes Taxes Comprises on RTS channel 1.
Both the jury and audience were impressed by the technology EVEON used to address important current concerns in the health system, such as: in-home patient care; safe, precise, and easy to use injections; improved patient follow-up care; etc. EVEON presented its medical device for automated injection preparation and delivery, which mixes powder and solvent, delivers the correct dose of medication, at the correct speed, all without handling of the needle.
"This superb reward will allow us to increase our international visibility and is a great acknowledgment of the work our teams have accomplished over nearly 6 years now." said Vincent Tempelaere, CEO of EVEON. He also thanked everyone who voted for EVEON and who relayed information.
Press contact: Vincent Tempelaere +33 476 414 833

For more information, download the full press release.